Finishing the main house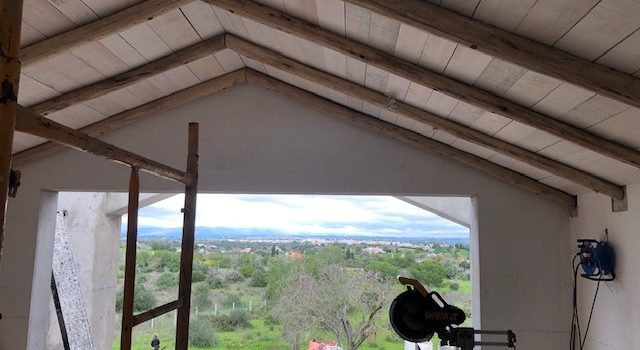 It's the end of January and EuroAlicerce, our building company, is very busy finishing the inside of the main house….
It's quite unbelievable they are already finishing the main house as they only demolished the ruine 8 months ago!
They are on schedule of finishing the house in 12 to 13 months wich gives us 2 more months to decorate the house and the outside before starting the summer 😉
In the meantime, we already received several bookings and we are already looking forward welcoming our guests in our B&B.
Until now, the building site was full of grey and red bricks, but now, while they are doining the finishing, it is really getting shape and it's nice to see that the drawings on paper are more and more becoming reality!
What do you thing of the pictures? Do you like it?